QUOTES
"

But don't start to think that Club 9 Ball is your run-of-the-mill, paint-by-numbers,rock-star copycats. It only takes a single viewing of one of their liveperformances posted online to know that these guys mean business." - Jason Savio
"

Club 9 Ball...absolutely killing it with this song 'Face the Strange.' Share now. You can say you knew them when. This is what rock and roll sounds like."
— Rick Martin
BIOS
A LITTLE BIT ABOUT US...
Club 9 Ball is a hard-driving East Coast-based rock band. Paddo Devine, Seamus Devine and Macklin Devine are Club 9 Ball. Their debut EP, "Tomorrowland" was released in April of 2019. Paddo and Seamus had been playing together professionally for three years with the band Someone's Little Brother, headlining shows on the East Coast with their covers of SRV, GNR, Hendrix, Zeppelin, SMKC and more. In October of 2018, they formed Club 9 Ball, committed to writing and performing original rock music. In early 2020, Macklin, the youngest Devine brother, joined the band at bass.
Paddo Devine (lead guitar and vocals) has been playing since he was 7. Self-taught, his influences include Slash, Stevie Ray Vaughan and Jimmy Page. Although he is a rock guitarist, he has deep roots in the blues.
Seamus Devine (drums) is a self-taught drummer who began playing when he was 7. He idolizes John Bonham, Dave Grohl and Ginger Baker.
Macklin (bass) has been dabbling with music for several years. A few years ago, he picked up the bass and discovered a natural talent. He is inspired by John Paul Jones, Geezer Butler, Duff McKagan and Todd Kerns.
EP RELEASE PHOTOS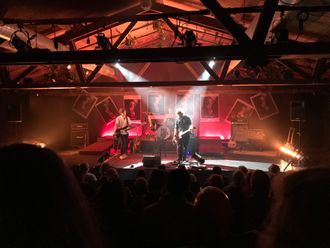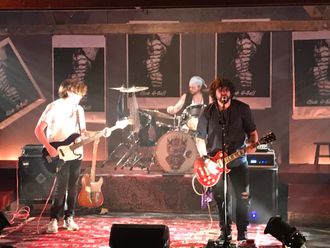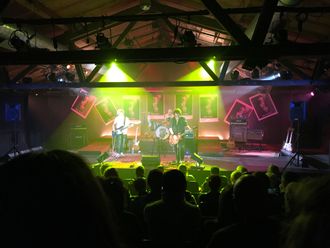 SAMPLE VIDEOS: COOPED UP KITCHEN CONCERTS
SAMPLE VIDEO: JUST GOT PAID (ZZ Top)
SAMPLE VIDEO: JOHN CIGARETTE (CLUB 9-BALL ORIGINAL)
SAMPLE VIDEO: VOODOO CHILE (JIMI HENDRIX)
LISTEN TO OUR INTERVIEW ON WOMR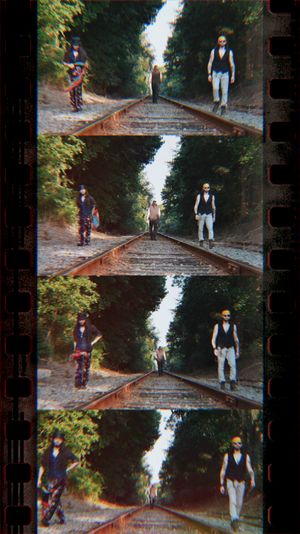 SET LISTS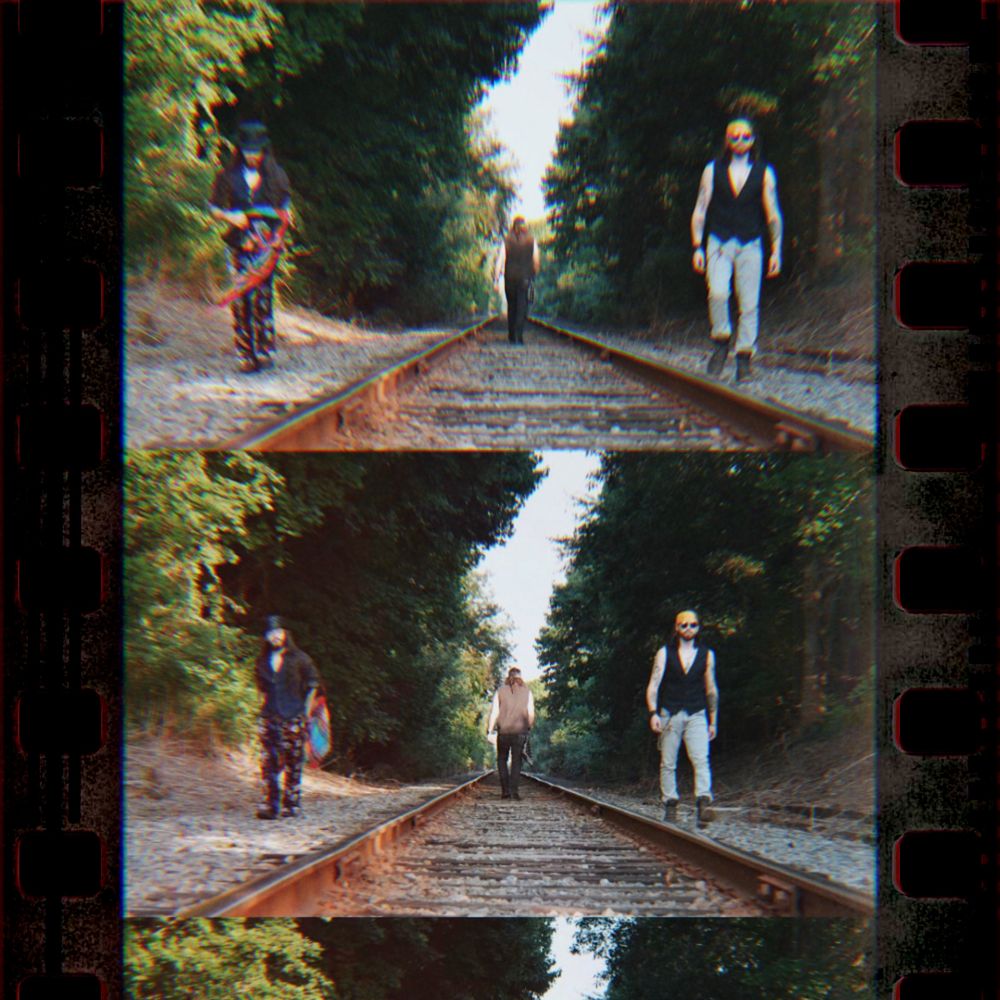 COVERS
ALL THE SMALL THINGS (Blink 182)
AMERICAN GIRL (Tom Petty)
AMERICAN IDIOT (Green Day)
BASKET CASE (Green Day)
BORN THIS WAY (Lady Gaga)
BOULEVARD OF BROKEN DREAMS (Green Day)
COME TOGETHER (The Beatles)
CROSSROADS (Cream)
FAT BOTTOM GIRLS (Queen)
FOXY LADY (Jimi Hendrix)
FREE BIRD (Lynyrd Skynyrd)
FREE FALLING (Tom Petty)
HERO (Foo Fighters)
HEY JOE (Jimi Hendrix)
HOTEL CALIFORNIA (The Eagles)
I JUST GOT PAID (ZZ Top)
KNOCKIN' ON HEAVEN'S DOOR (Guns N' Roses/Bob Dylan)
LA GRANGE (ZZ Top)
MR. BROWNSTONE (Guns N' Roses)
NIGHTRAIN (Guns N' Roses)
PAINT IT BLACK (Rolling Stones)
PARADISE CITY (Guns N' Roses)
PRIDE AND JOY (Stevie Ray Vaughan)
PROUD MARY (Creedence Clearwater Revival/Tina Turner)
ROCK AND ROLL (Led Zeppelin)
ROCKET QUEEN (Guns N' Roses)
SHARP DRESSED MAN (ZZ Top)
SIMPLE MAN (Lynyrd Skynyrd)
SWEET CHILE O' MINE (Guns N' Roses)
SWEET HOME ALABAMA (Lynyrd Skynyrd))
SYMPATHY FOR THE DEVIL (Rolling Stones)
TEXAS FLOOD (Stevie Ray Vaughan)
VOODOO CHILD (Jimi Hendrix)
WAGON WHEEL (Darius Rucker)
WALK THIS WAY (Aerosmith)
WE WILL ROCK YOU (Queen)
WHOLE LOTTA LOVE (Led Zeppelin)
WHOLE LOTTA ROSIE (AC/DC)
WILD HORSES (Rolling Stones)
WON'T BACK DOWN (Tom Petty and the Hearbreakers)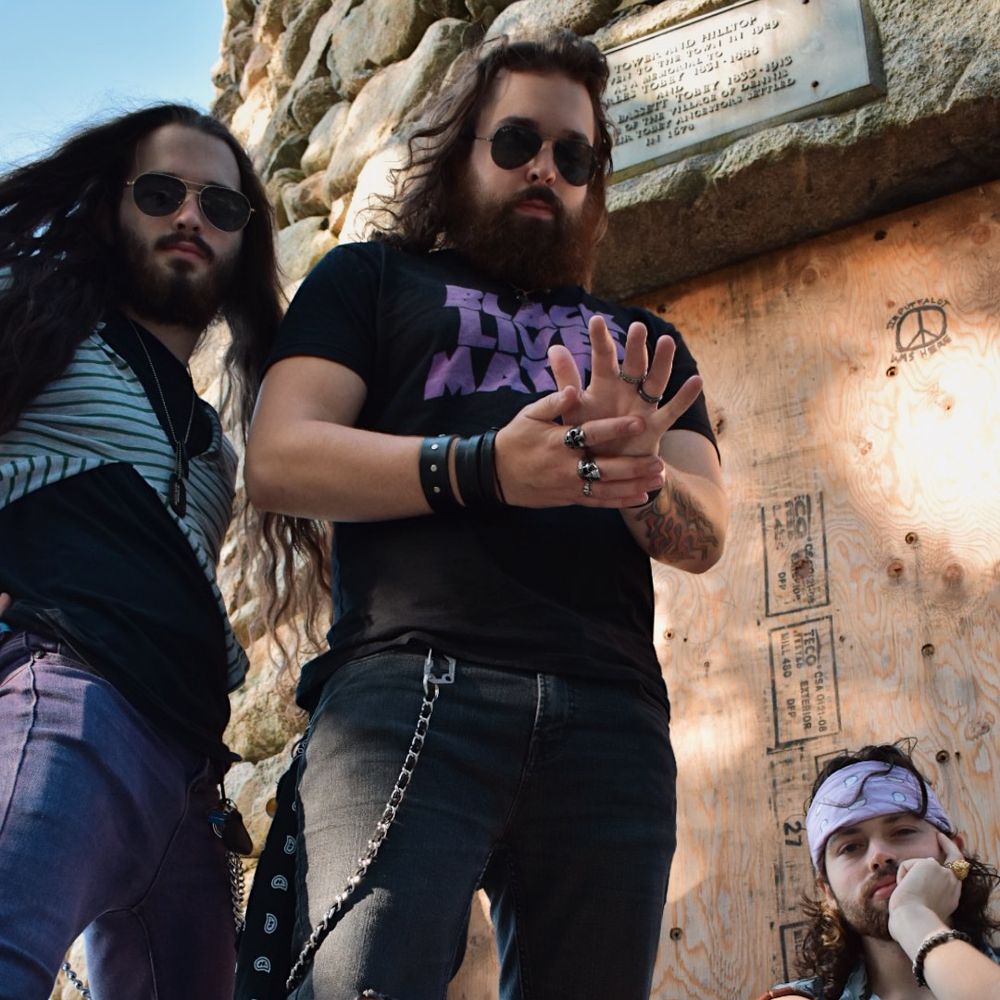 ORIGINALS
BEST FRIEND
ENGINE
FACE THE STRANGE*
FAUST
GHOSTS OF ANTIETAM
JABBERWOCKY
JOHN CIGARETTE
LULLABY
MAD DOG*
ONE MORE TIME*
QUEEN OF ASHES*
SEPTEMBER*
SUCKER FOR YOUR KISS
TOMORROWLAND*
*From the TOMORROWLAND EP